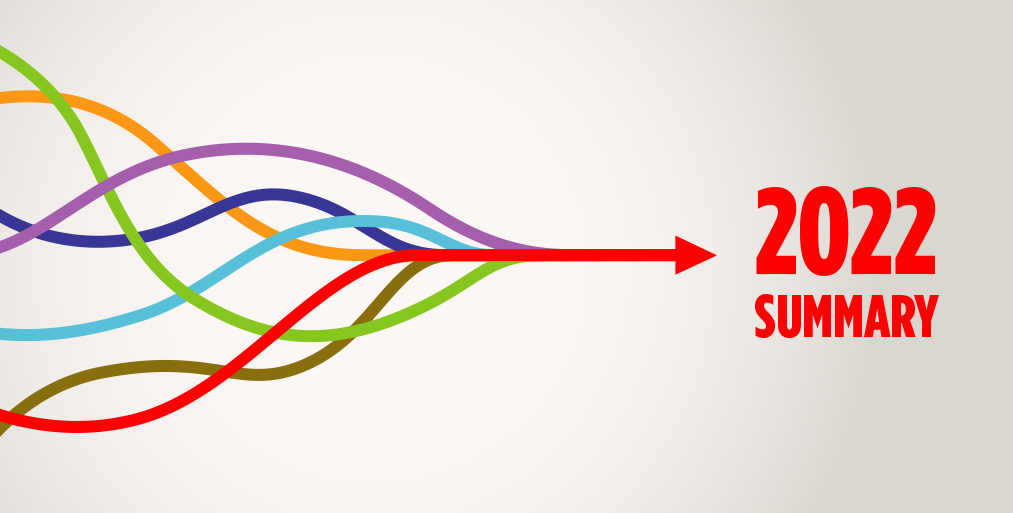 It was anticipated that house prices nationally are to fall by between 15% and 20% by the end of next year due to higher interest rates and inflation.
Despite the heat taken off the market, the median land price increased by 10.5% during 2022, similar to that in 2021. In Greater Geelong, the median land price increased by 7.3% in 2022, significantly less than the 34.87% increase in 2021.
Cardinia, Casey, Melton, Hume, Melton and Greater Geelong have reached a median land price above $400,000.
Cardinia who has the least amount of land available had a yearly price increase of 22.65% with the highest median land price of $483,500 but a median land price remaining high of 420sqm. Melton also had a double digit increase of 14.09%, indicating strong demand for land in this region as land availability declines.
Greater Geelong has had some incredible years of demand and price growth with 2022 proven to be its slowest, with a median land price gain of only 3.65% for the year.
The correction in the established and new home market is expected to continue well into 2023 with a recovery in sales and steady increases in prices expected in 2024. This year, the economic market will remain sound, and we anticipate a steady economic year ahead.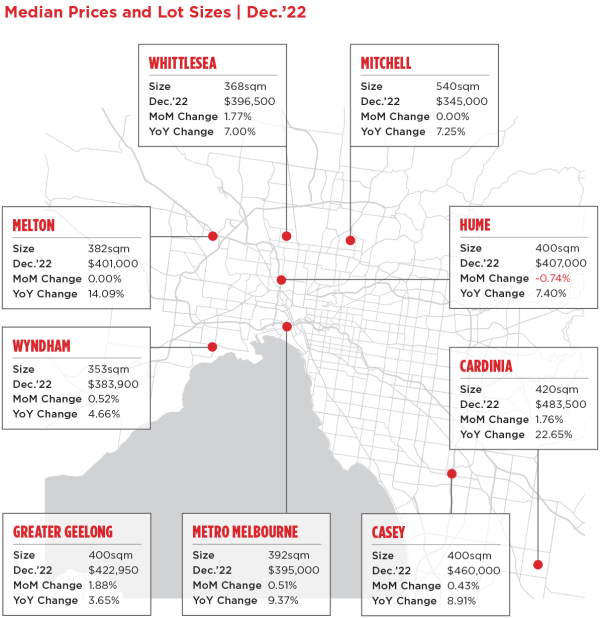 << Previous
Extension To Complete Construction For HomeBuilder Scheme