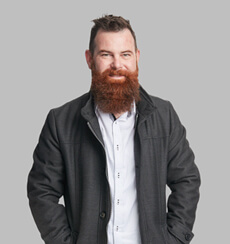 Steve White
Design & Art Director
Steve has over seventeen years' experience in the fields of Graphic Design, Art Direction and Marketing, supplying design services and solutions to some of Australia's largest companies, including Mercer International, Scania Trucks, Veolia, Lincoln Indicators, Longview and Korum Legal. He has also worked closely with smaller clients and freelanced to some of Melbourne's premier design studios.
Since joining red23 in 2017, Steve has demonstrated his passion for helping Developer Partners achieve their brand and creative objectives through effective design that is relevant to both their business and future residents.
Steve works across both land communities and medium density projects and provides Developer Partners with a complete design service including strategy, branding, print and online assets and website design.
During his time at red23, Steve has delivered branding on key projects across Melbourne and Greater Geelong. These include, but not limited to Allanvale in Cranbourne East, Timbarrra in Beveridge, Jetty North in Curlewis and Altius At Cardinia in Pakenham.
Steve's extensive career across a variety of industries with a mixture of small and large clients has provided red23 with the ability to adapt easily to the unique branding and creative requirements of Developer Partners. His passion for design, client and the end customer remain paramount.