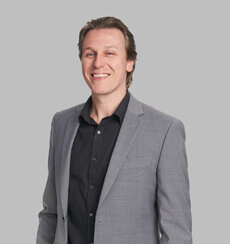 Heath Pericaud
CRM Manager
Heath joined red23 as a Marketing Coordinator in 2017, assisting in marketing campaigns across both land communities and medium density projects.
With a versatile skill set, Heath plays a vital role operating across all areas of the business. He is a key leader in delivering red23's creative marketing campaigns, through to providing real time business intelligence data and analytics to the Executive team and our clients.
Heath now operates as red23's CRM Manager. His key roles are to ensure a fluent lead nurturing process and maintaining an effective databasing platform for the sales team. These functions help create an optimal conversion rate and best practice sales processes.
He is highly regarded for his strong communication skills, combined with his creative approach and results driven focus. These qualities ensure he achieves exemplary outcomes and long-lasting relationships with all stakeholders.