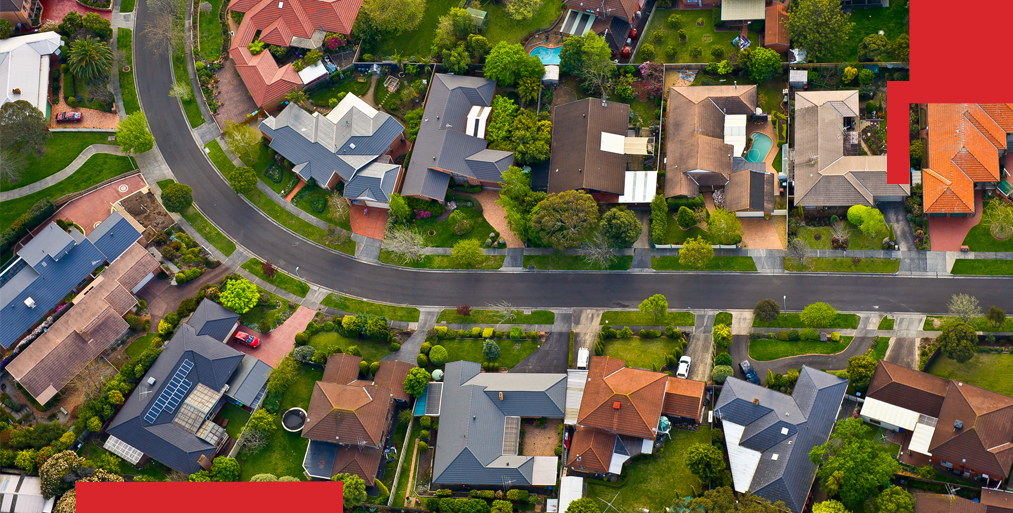 The north and west are by far the most affordable areas to purchase. Whether you are first home buyer, investor or looking for a change in lifestyle, you will likely be able to find something within your budget in these suburbs.
Seven out of the top ten suburbs listed have a dollar per square meter rate for land less than $1,000. The median is currently $1,068 in Metro Melbourne municipalities combined.
Wallan and Beveridge in the Mitchell Shire are in the top 3 of the most affordable areas to purchase land. The median land price in these suburbs are $365,000 and $351,500 respectively. Although affordable, prices have remained stable over the last 12 months.
Four of the top 10 are within the Melton Municipality which has a median land price over $400,000 for the fourth consecutive month and a median rate of $1,077 per sqm for land.
These areas provide not only affordability but good lifestyle options, rental yields and a variety of land sizes to suit with ample of current and future amenities and services.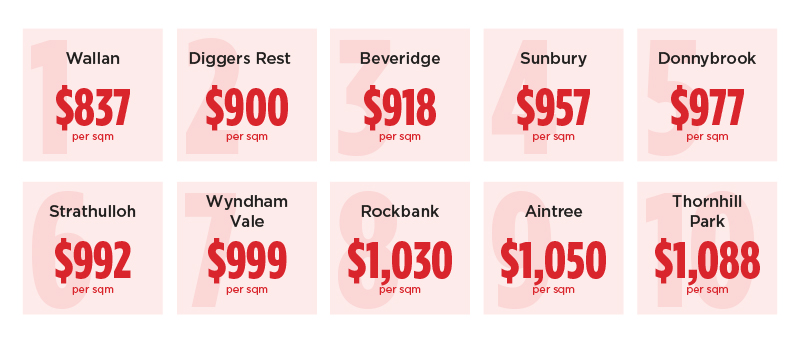 << Previous
Prices of 350sqm and 400sqm blocks across Victoria
Next >>
Extension To Complete Construction For HomeBuilder Scheme