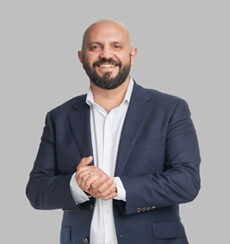 Bernard Eid
New Homes Director
Bernard commenced his real estate career in 2001 after completing his full Estate Agents License and Accounting degree. After working for Oliver Hume Corporation as New Homes Manager, in 2006 he founded the residential building company SQ1 Property Group.
Bernard has been with red23 for over 9 years as New Homes Director and currently oversees 10 projects across Melbourne. In his role, he advises Developer Partners on both stand-alone medium density projects and townhouse stages within land communities.
Through his years of new housing experience, Bernard drives sales and return on investment targets through innovative product design, project master-planning, pricing, market research as well as marketing, sales and handover strategies.
Bernard is well known in the property industry for his excellent business skills, construction methodology and customer service best standards. He continues to be a key leader for red23 in advising Developer Partners on built form opportunities.