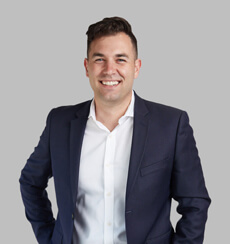 Nicholas Lacarruba
Project Director
Nicholas joined red23 in February 2016 as Project Manager and now leads the Project Management and Sales teams across 18 land estates for 16 Developer Partners throughout Melbourne and Regional Victoria.
He thrives on the diversity of his role, overseeing project planning, sales strategies, builder relations and estate management. He continually aspires to increase yield for Developer Partners with product and price diversity to match the needs of the market. This has included the inclusion of built form products at a number of key projects.
Nicholas is highly regarded for his exceptional communication skills and energetic approach. His successes at red23 have included contracting the first official display village in Ballina, conducting 12 consecutive sellout releases at Riverwalk in Werribee and overseeing the launch of the first New South Wales project for red23.
His understanding of the current market and in-depth Project Management knowledge and skills are instrumental for red23 in delivering outstanding residential communities and returns on investment for Developer Partners.