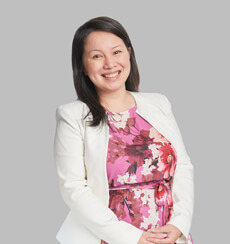 Hoang Vo – Tran
Research & Development Manager
Hoang began her career in valuations with Landmark White before joining Oliver Hume as an Estate Manager for one of their leading land communities. Her valuations background enabled her to provide effective pricing and product recommendations to developers and deliver outstanding service to her clients.
In 2012, Hoang joined red23 as Sales Coordinator, assisting the business' Sales Manager drive sales across all land communities and provide coordination between sales consultants and developers as well as documenting customer service best practices for the business.
Hoang's outstanding work in producing and articulating sales reporting and market research led to her progression into the Research and Business Development Division. During this time, Hoang provided support to Managing Director, Terry Portelli to grow the business with new Development Partners.
Since mid 2019, Hoang has taken the position of Research and Development Manager. Her role is to provide Development Partners with in-depth economic, market and competitor analyses, pricing and product recommendations and geographic and demographic profiling. Hoang also takes the lead with preparing all new business tender documentation.