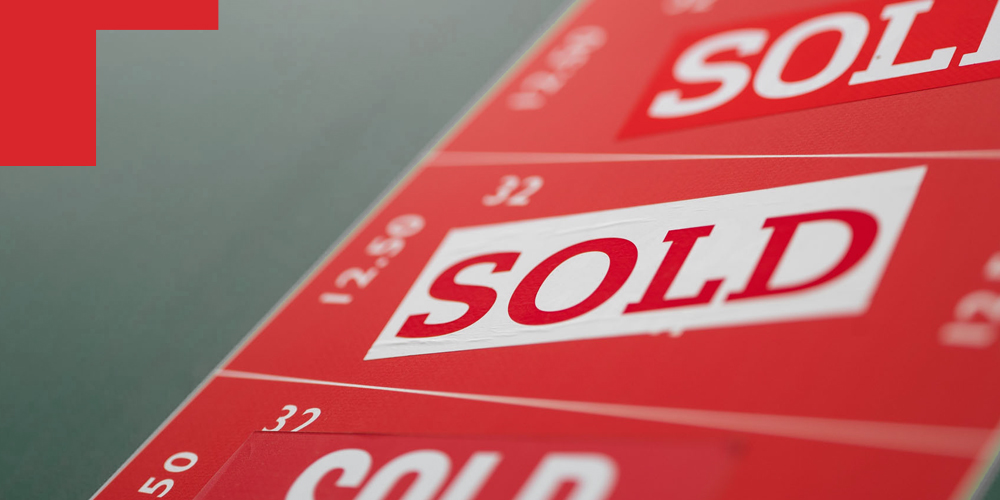 If you want to succeed in a down market, you need a sales and marketing strategy that prioritises buyer support and education.
In times of economic uncertainty, the Australian property market experiences a significant shift in dynamics. For property developers, these challenges present a unique opportunity to go beyond traditional sales and marketing approaches and embrace a more profound role – that of a trusted advisor. During a down market, buyers seek guidance, understanding, and personalised solutions tailored to their specific circumstances. If you're able to provide that, you'll build relationships that drive sales and gain an edge over your competitors.
A trusted advisor helps people understand economic trends and long-term gains so they can rationalise buying in a down market.
Buying property during a down market can be a daunting prospect, especially for first home buyers. Fears of potential losses and economic instability may discourage them from taking the leap. At Red23 we focus on quelling those fears by articulating the long-term benefits of buying into a quality development. Emphasising the potential for property value appreciation and the opportunity to secure prime assets at lower prices can shift buyers' perspectives from short-term risk aversion to long-term investment wisdom.
Red23 Director, Terry Portelli says it's all about helping buyers understand economic trends. "I've had the benefit of 30 years in the game. I started during the depths of the recession in the late 80s and early 90s and I've navigated the GFC and the Royal Commission. Yes, pricing drops back, but if you hold on it comes back and then it kicks again. When you're selling in a down market, it's about helping buyers see the big picture and understand the market better."
By providing valuable information on market conditions, price trends, and future projections, you can instil confidence in potential buyers who may otherwise be hesitant to purchase during uncertain times.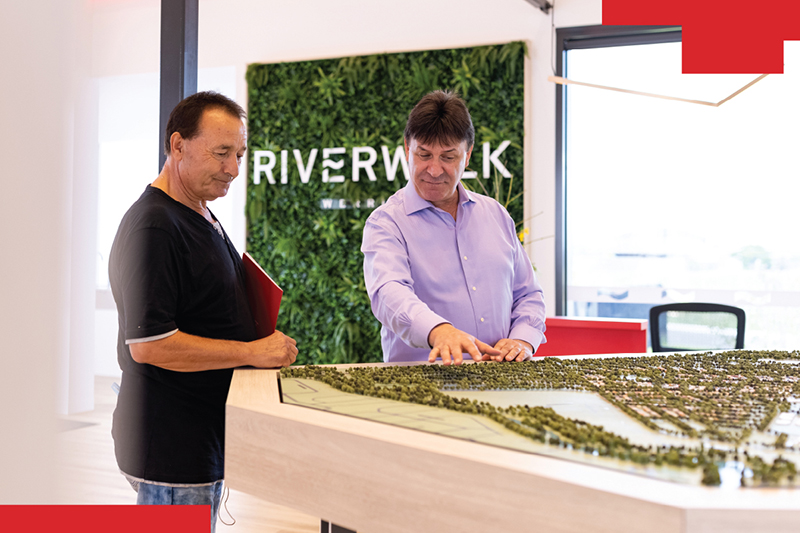 Buyers want more than a sales agent. They want someone who will take the time to understand their needs and tailor solutions to their individual circumstances.
Each potential buyer has unique circumstances, financial goals and preferences. By investing in sales and marketing efforts that prioritise personalised solutions, you're able to demonstrate that you genuinely care about the buyer's best interests.
You need a sales team that will take the time to understand each buyer's needs then guide them towards properties that align with their requirements. This approach fosters trust and builds buyer confidence.
Our Investment Manager, Melanie Rowe says this approach can help people achieve results the buyer never imagined possible.
"I was dealing with a first home buyer who didn't qualify for finance yet. After talking to her in depth, I discovered she had a great job and could afford to buy with a little bit of help. I found her a parcel of land in an estate that took a $10k deposit. I then introduced her to my broker and got her registered for the Home Guarantee Scheme that helps borrowers with a deposit of at least 2% qualify for a home loan without paying Lenders' Mortgage Insurance. I also found a builder that locked in the build price for 18 months. That first home buyer has now built her first home at Edgeleigh Estate and she's thrilled."
By going the extra mile, Melanie achieved a great outcome for the developer, the buyer and our entire team at Red23 who get the ultimate satisfaction out of helping buyers secure their first home.
By prioritising buyer support and education, a trusted advisor can build relationships that lead to sales and further leads.
In a hot market, buyers tend to act quickly but when the market slows down, buyers will take longer to weigh up their options. If you invest in building relationships with prospective buyers, your project will be front of mind when they are ready to buy. It's about going beyond sales pitches to support buyers throughout the buying process – from initial enquiry right through to settlement. This approach can also encourage referrals as Red23 Property Consultant, Julie Brooks recently discovered.
"I was working in a townhouse display suite when a young couple came in. They were looking to move out of the family home but had no idea where to begin. We sat down so I could simplify the process and better understand their needs. I asked about their financial position, their lifestyle and what was important to them in a home. I then introduced them to a mortgage broker to determine affordability and serviceability as they had some savings.
Next, I outlined the buying process step by step in writing and presented the product to generate excitement and encourage them to move forward with finance preapproval.
After a month and a couple of follow-up calls, I met up with the couple again. This time they brought along some family members, a list of over 100 questions, and some friends who were also looking to buy. They left satisfied that their questions had been answered and happy they didn't need to spend the full preapproved amount for a home that suited their needs.
The next morning, they transferred their deposit. Two weeks after that, their friends
secured a home in the same street of the development."
With 30 years of industry experience, Terry understands the tendency to pull back on sales and marketing during tough times but says this can be a missed opportunity for developers.
"When the buyer pool shrinks, an effective sales and marketing strategy becomes more important than ever. You can't sit back and wait for people to come through the door. You need to be proactive in finding, supporting and educating buyers. And you need a strategy that places your brand and your project front and centre. A strategy that focuses on building trust with buyers. At Red23, we know this approach works because we see the results."
In the competitive world of residential property development, working with a sales partner to build relationships with buyers can be a differentiating factor that sets you apart and leads to continued success. By tailoring solutions and fostering lasting relationships, developers can build credibility and elevate their standing as industry leaders. In a down market, people don't just want a good sales agent, they want a trusted advisor that can allay their fears and help them secure an investment that suits their specific needs. If you can give them that, you'll successfully navigate the down market and be the brand of choice when it starts to pick up.
<< Previous
The future of the Australian housing market
Next >>
Prices of 350sqm and 400sqm blocks across Victoria